CCC -CP -NOTICE 1 of 2021
The COMESA Competition Commission (the "Commission") hereby notifies the general public that Shalina Pharmaceutical Zambia Limited (Shalina) initiated a voluntary product recall on 22nd January, 2021 of imported Cevite Vitamin C with batch numbers 0371572 and 0372251. The tablets have been recalled as some may change colour from yellow to brown. The Zambia Medicine Regulatory Agency (ZAMRA) in their statement dated 1st February 2021 stated that they had instituted investigations to establish the cause of the defects in the recalled Cevite tablets which is ongoing. In In addition, in Zambia, those who acquired or bought the affected products from health centres or pharmacies have been advised to return them to Shalina Pharmaceutical Zambia Limited or the source of the product.
The Commission is currently aware that within the Common Market, the affected products are present in Malawi and Zambia. However, further inquiries are being undertaken to establish where else the tablets were supplied in the Common Market.
The sample picture of the product in a box is as shown below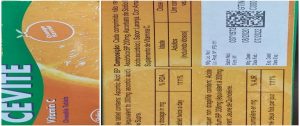 The sample picture of the product inside the box is as shown below: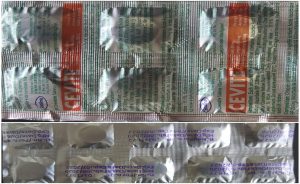 In view of the foregoing and pursuant to Article 30 (1) (a) of the COMESA Competition Regulations, the Commission would therefore like to caution the general public on the consumption of Cevite Vitamin C with the batch numbers; 0371572 and 0372251.
Should you require more information or clarification on the matter you may contact the undersigned or our Mrs. Stella Onyancha; Manager Enforcement and Exemptions on telephone number +265 1 772 466 or email: compcom@comesa.int,  wmwemba@comesa.int and sonyancha@comesa.int.
 Dr Willard Mwemba
Acting Director & Chief Executive Officer
Click here to download the Notice on Product Recall Cevite Vitamin C