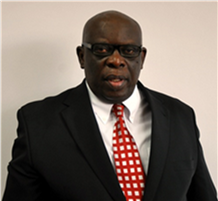 2020 WORLD COMPETITION DAY
'COMPETITION POLICY AND ACCESS TO HEALTHCARE'
The COMESA Competition Commission ('the Commission') today joins the rest of the world in commemorating World Competition Day. The World Competition Day falls on 5th December every year. This year it is being commemorated under the theme 'Competition Policy and Access to Healthcare'.
This year's theme is timely as the world has faced one of the most challenging years in history with the fight against the Corona Virus, COVID-19. This fight has been fought by various stakeholders including Competition and Consumer Protection authorities around the world.
COVID-19 has shown that the role of competition policy in the healthcare system cannot be overemphasized as it proved that such policies are essential in times of fighting a pandemic. The role of competition policy is to facilitate a level playing field for all market players and ultimately, that should lead to enhancing the welfare of consumers. It was noted that during the pandemic a number of businesses dealing healthcare products and services engaged in exploitative conduct and misinformation of consumers.
The fact that the pandemic affected every corner of the world, meant that a number of competition and consumer matters were also affecting multiple jurisdictions. As such co-operation became an important aspect of enforcement.
Competition and consumer authorities across the Common Market and the world over applied their laws and policies in dealing with such matters. Many Governments came up with additional laws and policies to protect consumers.
During this period, the Commission also noted that some businesses were making false claims about products being able to prevent and cure COVID-19 without any substantive evidence to back up their claims. In this regard, the Commission issued a press statement warning such businesses as they risked being fined under the COMESA Competition Regulations.
The Commission also noted that there were a number of suppliers in the Common Market who distributed substandard healthcare products such as sanitisers and masks. To that effect, the Commission was able to cooperate with the Member States by alerting them on product recalls involving suppliers that made sales in multiple jurisdictions within the Common Market.
The Commission is committed to promoting and encouraging competition in the Common Market by preventing restrictive business practices that deter the efficient operations of markets, thereby enhancing the welfare of consumers in the Common Market.
As we recognize World Competition Day, lets us support the drive for fair markets that makes it possible for businesses to invest in the future of the Common Market for the overall improvement in consumer welfare.
G.K Lipimile
Director and Chief Executive Officer
COMESA Competition Commission