PRESS RELEASE
 FUNERAL NOTICE REGARDING THE DEMISE OF COMMISSIONER TRUDON KALALA NZEMBELA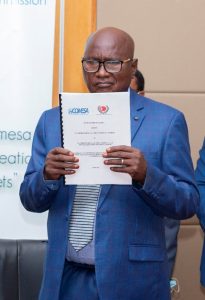 It is with deep sorrow and regret that the COMESA Competition Commission (the Commission) informs the public and its stakeholders the passing  of Commissioner Trudon Kalala Nzembela.
Commissioner Nzembela was appointed as Board of Commissioner of the Commission by the COMESA Council of Ministers on 9th December 2015 and  was reappointed by the Council on 5th April 2019 for a further term of three years.  Commissioner Nzembela was serving the Commission with diligence ensuring competition and consumer welfare is promoted in the Common Market. He also served as member of the Finance and Administration Committee of the Board in the period 2015 to 2018 and later as member of the Audit and Risk Committee of the Board until his passing on 4th December 2021.
At national level, Commissioner Nzembela was serving as Deputy Coordinator of the Competition Authority of the Democratic Republic of Congo (DRC). Commissioner Nzembela tirelessly worked to ensure that the DRC had a National Competition Law on which he was successful when it was finally enacted in 2016. Further, he worked closely with the Commission, in operationalizing the National Competition Authority in DRC.
In 2021, Commissioner Nzembela spearheaded the conclusion of the cooperation agreement between the DRC Competition Authority and the Commission which was signed on 19th April 2021.
Commissioner Nzembela shall be remembered as champion of competition and consumer matters in DRC and the COMESA region. He shall be interred on 15 December 2021 in Kinshasa, DRC.
The Board of Commissioners, Management and Staff members of the Commission condoles with the bereaved family and the Competition Authority of DRC.
May the soul of Commissioner Nzembela rest in eternal peace.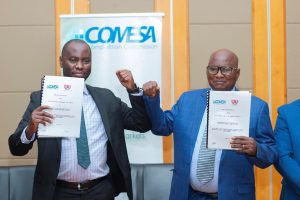 Meti Demissie Disasa
Registrar
COMESA Competition Commission
5th Floor, Kang'ombe House
P.O. Box 30742, Lilongwe 3, Malawi
Office Phone: +265 (0) 1 772466
 Email:  compcom@comesa.int
CLICK HERE TO DOWNLOAD ENGLISH VERSION OF THE FUNERAL NOTICE REGARDING THE DEMISE OF COMMISSIONER TRUDON KALALA NZEMBELA